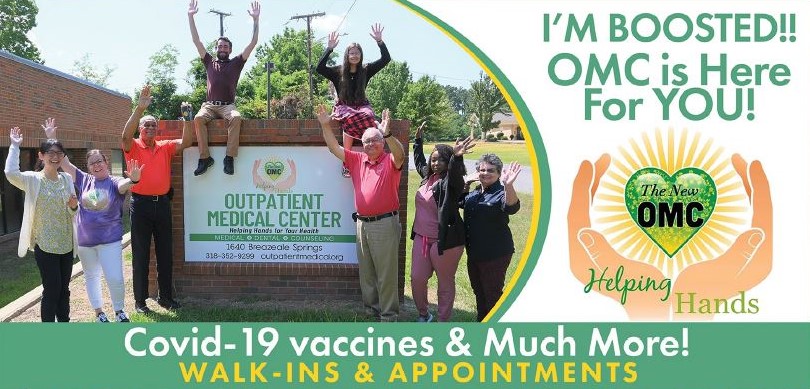 The Outpatient Medical Center Board of Directors conducts business in regularly scheduled monthly meetings. The Board of Directors sets the policies for Outpatient Medical Center and follows the Board Bylaws. The membership of the Board consists of no less than nine (9) and no more than fifteen (15) persons collectively representing the community at large and accurately reflecting the ethnic and socioeconomic distribution of its service areas. Meeting federal requirements, most Board Members are patients of OMC and represent the diversity of the communities we serve.
The Board delegates all management matters to the CEO who is an ex-officio non-voting Board member. The CEO is responsible for the execution and oversight of OMC policies, operations, and staff.
Thomas E. Roque, Sr. - President (Term 12/2019 - 12/2022
Your content goes here. Edit or remove this text inline or in the module Content settings. You can also style every aspect of this content in the module Design settings and even apply custom CSS to this text in the module Advanced settings.
Thomas E. Roque, Sr. - President (Term 12/2022 - 12/2025)
Thomas E. Roque, Sr., is lifetime educator. He attended Catholic elementary school at St. Joseph's, high school at Holy Rosary Catholic school in Lafayette, college at NSU and Southern University, Master degree studies at NSU, and some doctorate studies in higher education at Grambling. Some of his many roles in education include the following: a Natchitoches Parish School Board for 10 years, a teacher, a principal, an assistant superintendent of Rapides Parish, and an adjunct professor of education at NSU. Currently, he is the Superintendent of Catholic School for the Diocese of Alexandria and he serves on the Louisiana Board of Elementary and Secondary Education, appointed by the Governor and bringing Natchitoches area representation to the state. Mr. Roque is currently the chair of the library board.
On a personal note, he is a lifetime member of St. Augustine Catholic Church on Isle Brevelle, where he has served in many different leadership roles including being President of the Parish Council. Being a part of a nationally recognized faith-based Creole community on Isle Brevelle, Mr. Roque is a founding member of the St. Augustine Historical Society formed 4 decades ago in 1979. Mr. Roque was the previously the Vice President of OMC Board and has served as President since January 2020. For decades, Mr. Roque has voluntarily brought faith, spiritual care, education, healthcare, and many other services to the greater Natchitoches community, with a special heart for the poor, forgotten, and least fortunate.
He is married to Kathie Sarpy Roque, and they have two sons, one daughter, and six grandchildren.
Arthur Ward - Vice President (Term 12/2022 - 12/2025)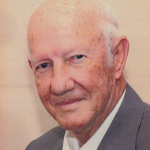 Arthur Ward was born and raised in Vernon Parish. He was a Terminal Manager before moving up to a National Representative for Greyhound and Trailways Bus Lines. For the past 19 years, Mr. Ward has been an active participant in the training of Army servicemen at Ft. Polk through security cleared role play training. He has been an OMC Board Member for over 15 years. Mr. Ward says that giving back to his community is important to him. He appreciates that OMC helps people who wouldn't be able to afford medical care otherwise. He is glad that OMC helps not only his community and hometown parish but the other parishes they serve as well.
John E. Winston - Secretary (Term 12/2022 - 12/2025)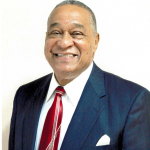 Mr. Winston is an alumnus of both Northwestern and Grambling State Universities. As a long time educator in Natchitoches Parish School system, Mr. Winston served the public school system as a Principal, Department Head, Teacher, Football and Track Coach. After spending many years in the Natchitoches Parish School System, Mr. Winston returned to his alma mater at Northwestern, where he served as the Vice President for University Affairs. Following his retirement from the educational system, Mr. Winston served as the CEO of OMC for nearly six years. Mr. Winston is a former Natchitoches City Councilman. He is also a life member of Kappa Alpha Psi Fraternity and was named Phi Beta Sigma Man of the Year. Mr. Winston is married to Susie (Brooks) and they are the proud parents of four children.
Patrick Jones, Sr. - Treasurer (Term 12/2020 - 12/2023)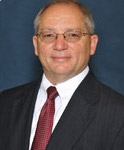 Mr. Patrick Jones, Sr., is an experienced Financial Executive with more than 30 years of experience. His work experience includes serving as the Assistant Controller and Bursar for Northwestern State University (NSU), the Associate Vice President for Finance at NSU, the Assistant Vice Chancellor for Finance at Bossier Parish Community College, and the Finance Director for the City of Natchitoches (18 years). Currently, since October 2018, he has served as the Chief Finance Officer for NSU. Mr. Jones has a Bachelor of Science in Business Marketing and Accounting from the University of New Orleans, and took advanced accounting courses at NSU. He is a Certified Government Finance Officer as designated by the Government Finance Officers Association.
In addition to several professional affiliations, Mr. Jones is a member of St. Augustine Catholic Church where he serves on the Finance Council. He is married to Angela Fontenot Jones, and together they have 5 children and 12 grandchildren.
Melvin Holmes - Member (Term 12/2021 - 12/2024)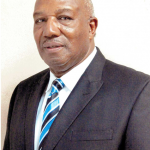 Melvin Holmes was born in Clarence, Louisiana and is married to Katherine Windon. He is the father of 5 children and grandfather to 8 grandchildren. Melvin is a member of the Greenville Baptist Church in Clarence, Louisiana. He graduated from Central High School and continued his education at Northwestern State University where he graduated in 1979. Mr. Holmes is a United States Army Veteran, having served two tours of combat in the Republic of Vietnam and one year in Germany. In 1975, he became a member of the Natchitoches Police Department where he was promoted through the ranks of Assistant Chief to Chief of Police in 2005. Mr. Holmes served as Chief of Police until his retirement in October 2008. He continued his career at the Natchitoches Parish Sheriff's Office, where he retired in 2019. Mr. Holmes has dedicated a lifetime of service: service to his country, service to his community and is excited to continue service to the OMC community.
Travis Barnum - Member (Term 12/2020 - 12/2023)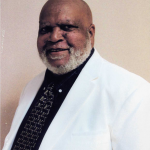 Mr. Barnum is retired from the United Parcel Service, after having been with UPS for twenty five years. Mr. Barnum worked both Natchitoches and Vernon parishes. Mr. Barnum is an active member of the Voters and Civic League. The Voters and Civic League help with community issues and voter registration. When asked about why he serves as an OMC Board Member, he shared "I grew up without medical and dental insurance and I know how important it is to have these services for a healthy life. I am pleased to advocate for the underserved."
Doris Hullaby - Member (Term 12/2021 - 12/2024)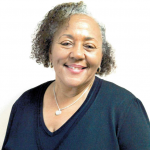 Doris Hullaby is a native of Natchitoches, LA. She graduated from Northwestern State University with a Bachelor of Science and Master's Plus 30 hours in Elementary Education. After graduation, Ms. Hullaby became an active part of the Natchitoches Parish School System for 33 years. During her tenure with the system, she was recognized as Teacher of the Year for her school. Also, Ms. Hullaby was elevated to the position of School Coordinator where she remained for years until retirement.
Ms. Hullaby serves on the Outpatient Medical Board because she wants to be of service to the people of her community in a meaningful way. The health of the members of our community is a very valuable possession, and the center serves to help all those who have and those who don't have the resources necessary.
Diane Jones - Member (Term 12/2021 - 12/2024)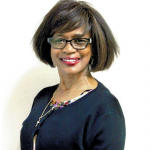 Ms. Diane Jones is a graduate of Grambling and received her Master's Degree from Northwestern State University. Ms. Jones says that OMC's purpose is to take care of our patients, the stakeholders. She says that providing the best quality medical attention, both healing and preventative, is her vision for OMC.  
Yvonne Lewis - Member (Term 12/2021 - 12/2024)
Ms. Yvonne Lewis is the newest OMC Board Member and is currently the Spokesperson and Assistant to the Mayor of Tallulah, Louisiana. Ms. Lewis is a graduate of the University of Nevada, Las Vegas with a Bachelor of Science in Mass Communications, including an emphasis in Public Relations. Ms. Lewis has been an integral part of sharing information with her community by formerly serving as the Chief Reporter for the Madison Journal. Ms. Lewis continues to enlighten her community and promote wellness as she serves on the Outpatient Medical Center Board. 
Berteal Rogers - Member (Term 12/2020 - 12/2023)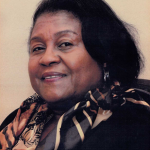 Berteal Rogers is an alumnus of Alcorn State and received her Master's Degree from the former NLU, now University of Louisiana in Monroe and received her 18+ from LSU and Southern University. Ms. Rogers retired from the LSU Ag Center after 38 years of service. She then taught school in the East Carroll School Board System for 3 years. Ms. Rogers now provides certified training through the Pathways Program to daycare and pre-school workers. Dr. Donald Perry appointed Ms. Rogers to the Outpatient Medical Center many years ago and she continues to serve her community in this capacity. When asked what OMC means to her, she shared that it means there is a federally funded medical system that assists patients of all backgrounds. "My community members can walk in and be seen without worrying about their ability to pay for care. They will always get reliable, friendly service."
Dr. Mark Guidry - CEO/CMO
CEO|CMO, Rev. Dr. Mark Guidry has nearly 30 years of physician executive leadership in Texas and in Louisiana. In Texas, he served as CEO|CMO of an FQHC enterprise serving 14 local jurisdictions until he retired and relocated to his home in Natchitoches parish. Prior to that, he served as a Texas state regional public health director over a 16 county area of southeast Texas and as the Texas associate commissioner of family health.
After a short retirement in Louisiana, he began serving veterans as Chief of Staff of the Pineville VA hospital system for veterans in central and southwest parishes. Later, he served as Chief Medical Officer for a network of David Raines Community Health Clinics in several northwestern parishes. Since May 2020, he assumed the fulltime role of CEO|CMO of OMC clinics in Natchitoches, Leesville and Tallulah areas. His dedication to OMC is reflected in his commitment to saving and rebuilding a previously troubled organization, which serves areas with some of the highest rates of poverty in Louisiana. In spite of unprecedented organizational challenges at the peak of a COVID pandemic, he continues to lead a team which has reversed long standing fiscal, compliance, and staffing constraints.
On a personal note, Dr. Guidry is a deacon serving St. Augustine Parish community on Isle Brevelle. His passion comes from a charitable calling to serve those with greatest need. Dr. Guidry is also a Louisiana cultural preservationist, leading two non-profits that preserve history and heritage. In 2011, he co-authored the popular "coffee table" book, Natchitoches and Louisiana's Timeless Cane River, along with the Philip Gould, late Bobby DeBlieux, and Rick Seales. He is a dedicated father to one daughter, Ethel Marie.
To contact the Board, you may email board@outpatientmedical.org or call 318-357-2071, ext 3201
Natchitoches Clinic
1640 Breazeale Springs St.
Natchitoches, LA 71457
(318) 352-9299
Leesville Clinic
908 S. 10th Street
Leesville, LA 71446
(337) 238-1274
Tallulah Clinic
804 N. Beech Street
Tallulah, LA 71282
(318) 574-1453
LP Vaughn School Clinic
1500 Gold Street
Natchitoches, LA 71457
(318) 238-7440
(For parents of enrolled children)